TrustedPeer ECenter
Contact Philip Bouchard philip@trustedpeer.com for Demo
"Innovation needs to be designed as a process from start to deployment that is supported by a software platform engineered to support the innovation process." —Steve Blank
One Platform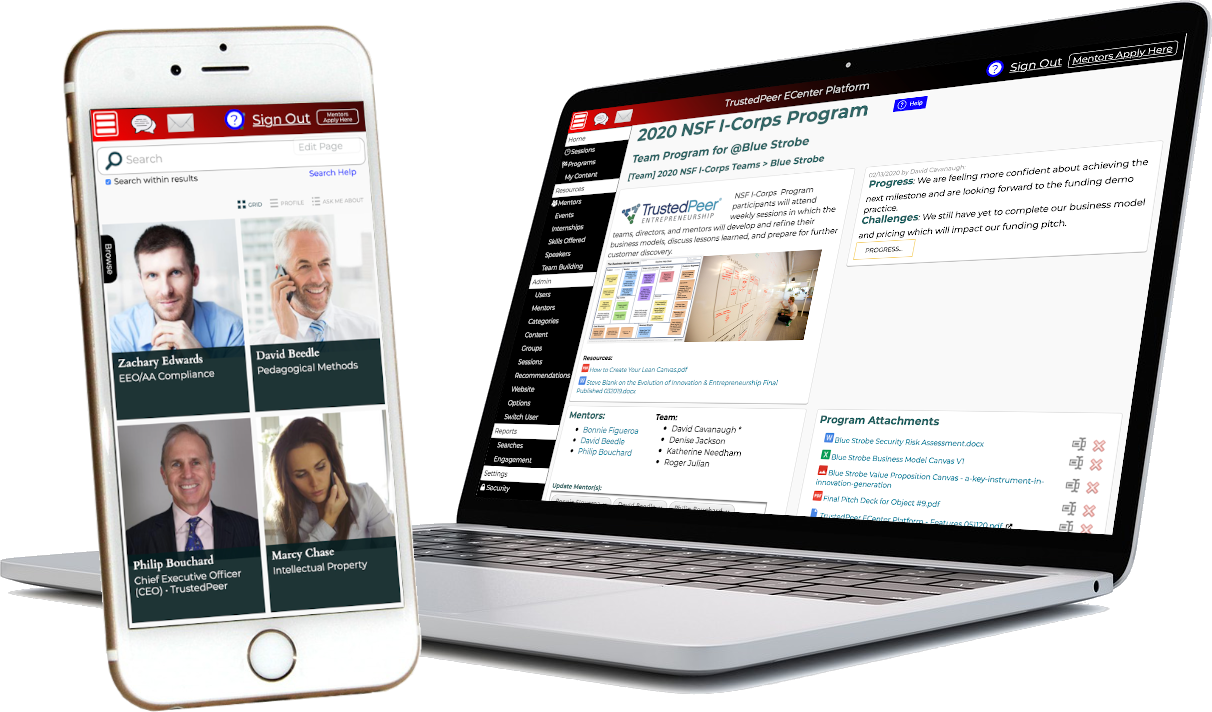 Operating and scaling a center is hard if you're still using spreadsheets, yellow stickies and a half dozen web applications. And, if you're working with the greater community, how do you securely enable outside people to connect with your inside applications?
With ECenter, it's all in one place. Program monitoring, advisor and mentor management, chat, scheduling, messaging with SMS option, even optional single sign-on. Integrated, secure, mobile-enabled and backed-up.
Integrated with industry-leading applications, including:
Zoom, Skype Conferencing
Dropbox, Google Drive Sharing
Outlook, Apple, Google Calendars
Google, InCommon, Shibboleth SAML SSO
Mentor / Peer Network Management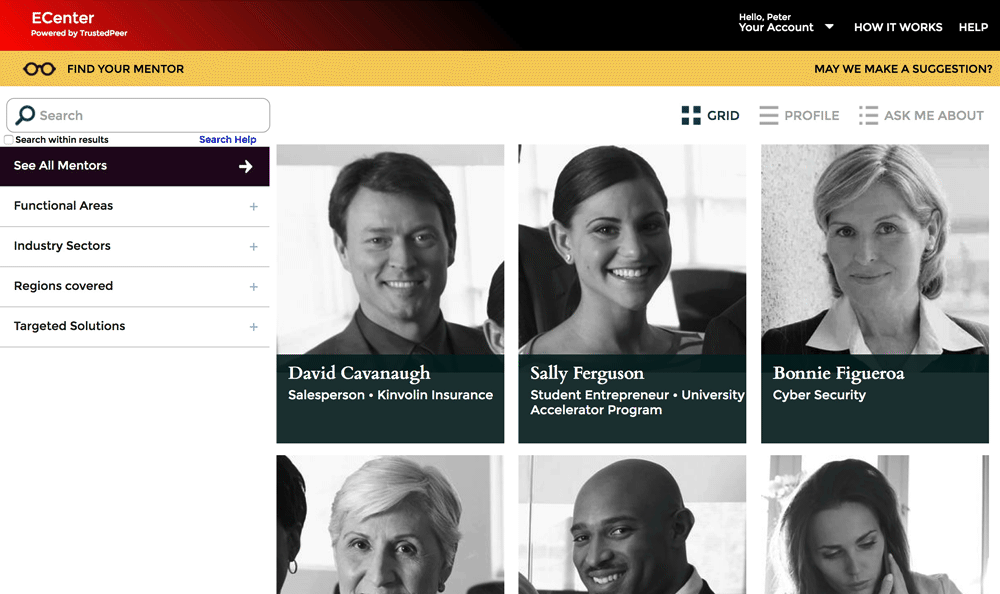 You build your own network of mentors and subject-matter experts from your faculty, alumni, and local business community. ECenter includes an integrated Mentor Recruiting interface. Enable users to browse and search for compatible expertise. Mentor matching, recommendations and permissions.
Our hybrid single sign-on allows you to use your own SSO for students and faculty, and our authentication for people outside your institution.
Managed Engagements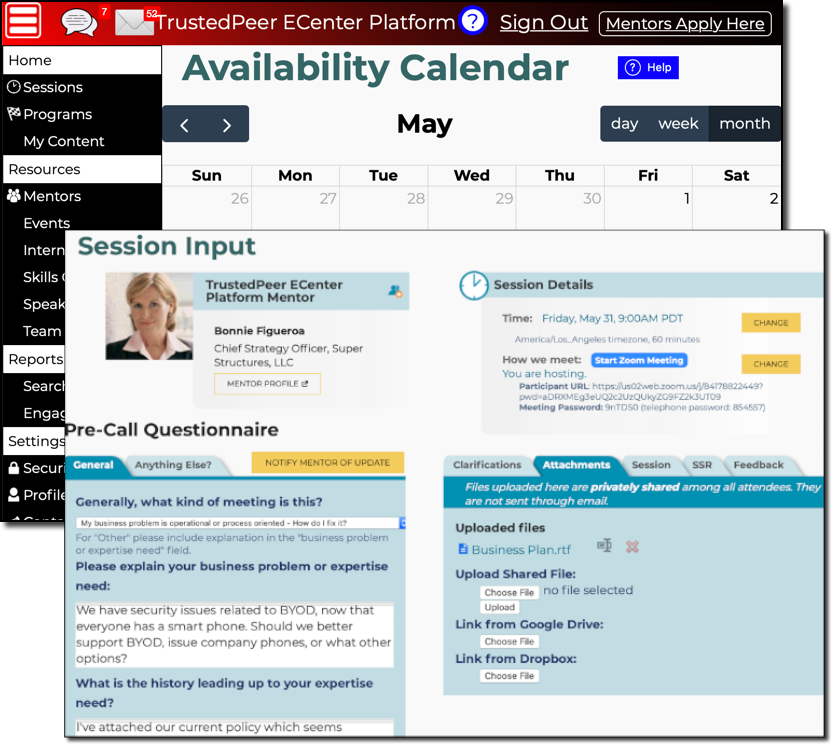 Users can send email, see office-hours, and schedule meet-ups. All interaction is saved on the platform. Mentors can see context for all communication. Structured meetings with predefined goals improves time-efficiency.
Scheduling engine connects with your existing third-party calendars to avoid overbooking. Additionally, you can set regular office hours for meet-ups.
Reminders and updates are sent via email and Text to participants.
Track measurable value created by mentors for each meeting with integrated accounting.
Entrepreneurship Programs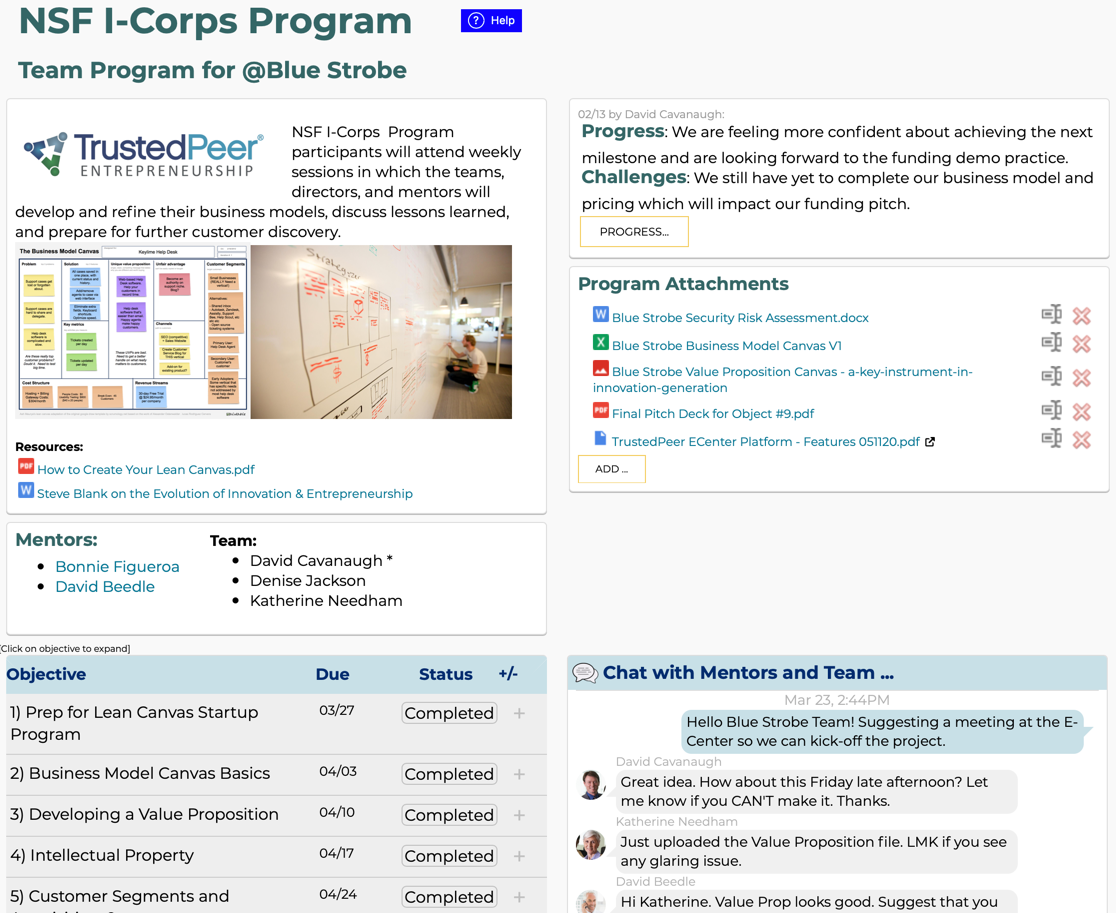 You design programs with milestones, objectives, due dates, and tasks. We'll help you develop your programs based on our experience with over 250 of your peer entrepreneurship centers.
Assign programs to individuals or teams, add mentors and subject matter experts to provide review and guidance.
Team members share documents, submit progress updates, and chat with other team members all without switching platforms or searching old emails to find that link.
Optimized for mobile, so it's always available.
Cohort Management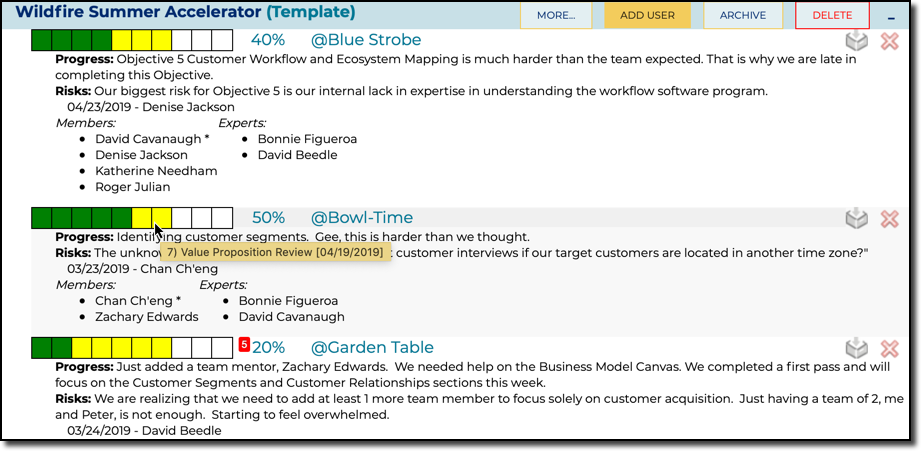 Easily adaptable for Accelerators, Incubators, Hatcheries, Competitions, NSF I-Corps, Boot Camps, workshops and training programs.
You can track multiple teams in multiple cohorts across multiple programs: from team formation all the way through to startup launch.
Administrators get at-a-glance cohort status with drill down. Programs can be archived to maintain historical data.
Built-in group messaging tools simplify sending alerts and reminders to keep everyone moving forward.
Team Building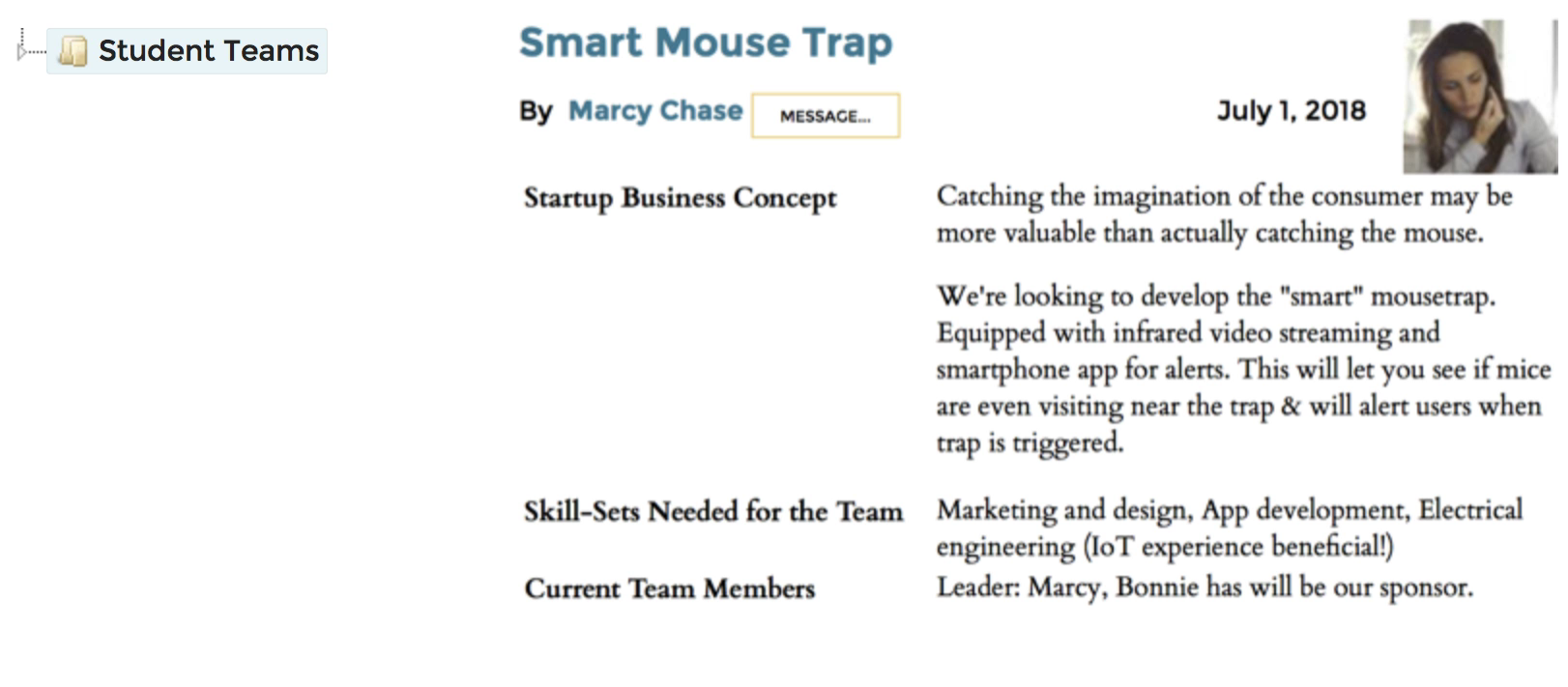 Form teams as an administrator, or let your community form them organically. Teams can post project proposals and needed skills.
Potential team members can post skills offered. Team leaders recruit on-platform.
You can restrict access to selected users, or open it up to your entire community.
Reporting and Administration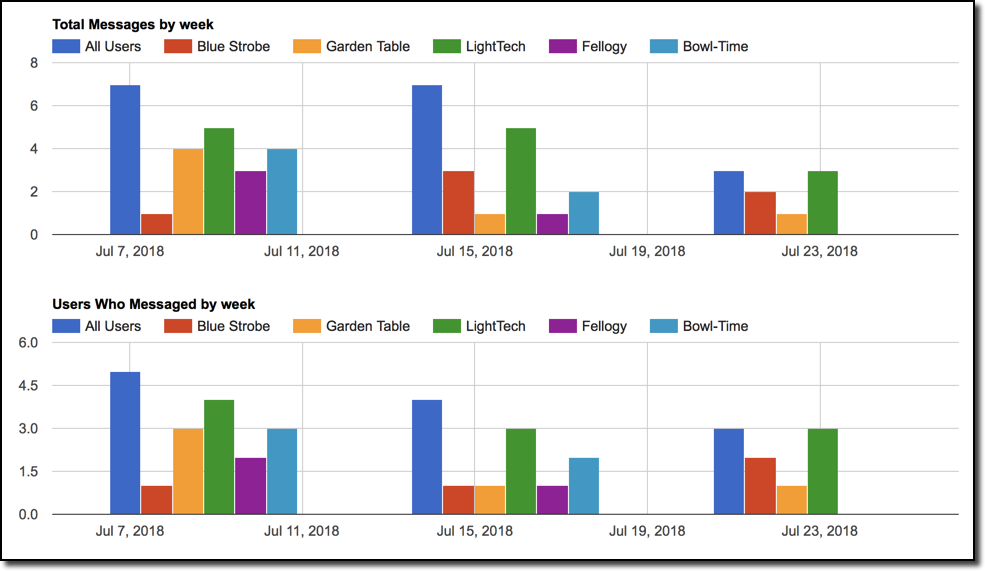 Customizable charts show participant activity (logins, messages, meetings, etc.) so you can see who is actively engaged.
Bulk upload user profiles. Download statistics, reports, and activity data for offline analysis and reporting.
We'll alert you to bounced emails, unresponsive members, and users who never log in, so you can follow-up. You can even see who has read the messages you've sent to individuals, teams, cohorts or groups.